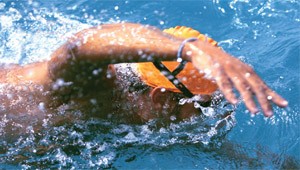 January is the time of year we all dread – Christmas festivities are over and all that remains are the extra pounds we've piled on. Swimming is a fantastic way to get fit and shave off that spare tyre. Not only is it kinder to the joints than running, it works out your whole body and really gets the heart pumping.
Wooden Pools for Exercise
Using public swimming pools can get expensive. At our local leisure centre, an adult swim in the public pool is £5.50 and a child £4.30, so for a family of 4 swimming twice a week that's £39.20 a week. Over the course of a year that adds up to £2,038.40 and over two years that's £4,076.80. Our range of wooden swimming pools start from just £2,395.00, and for this price, you get your own fully working swimming pool complete with pump and filter. Best of all it's all yours to use whenever you fancy. The convenience of owning your own pool will be sure to help you get fit and keep that New Year's resolution!
If you're looking for a swimming pool specifically for exercise, as an added option, we can give your pool a swim jet, meaning you swim against a current. The swim jet cleverly provides a constant, adjustable flow of water for you to swim against so you can exercise in your very own pool without it having to take up too much space or constantly having to turn. For more information about exercising in your very own pool, why not get in touch with one of our friendly advisors on 01304 619 705? We'll be happy to help.