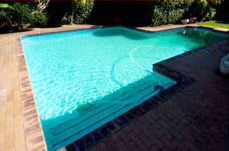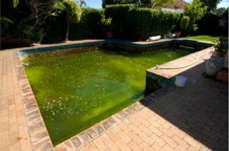 At Oasis Swimming Pools, we specialise in the refurbishment of old and tired swimming pools. Perhaps you have an existing pool which not only requires refurbishment, but you would like to upgrade it or change it in some way, at the same time bringing it into the 21st century.
Whether you need us to fix a leak, completely refurbish the pool, or simply balance your water, Oasis Swimming Pools has a breadth of experience meaning we can handle anything your pool needs. We can fix everything from a fitting a simple replacement liner, to lining a leaking, previously tiled concrete pool which seems damaged beyond reasonable repair.
Even if you've written it off, we can restore your pool back to its former glory, or better still, we can also add new, state-of-the-art equipment such as saltwater chlorination or upgrades to the insulation or heating equipment. We offer the following services:
Pool Refurbishment
Replacement liner
Lining of damaged leaking pools
Coping and pool surround refurbishment
Leak detection
Leak repair (Where possible)
Pool and surround lighting
Re-tiling of existing concrete pools
Concrete pool repaints
Pipe work repairs and alterations
Water Maintenance
Water balancing
Sanitisation dosing
Cleaning
Winter shut-down
Spring open-up
Pool Covers
Solar & thermal covers & rollers
Slatted covers (Automatic)
Coverstar safety covers (Automatic)
Pool Enclosures
Supply and installation of Endless Summer pool enclosures
Replacement or repair of existing pool enclosures
Plant Room Equipment
Pumps
Filtration
Filtration media
Heaters (Gas, Oil, Electric or Heat-Pumps)
Saltwater chlorination
Electrical upgrades or improvements
Pool Conversions
Converting chlorine pools to natural pools
Convert natural pools to chlorine pools
Converting pools to saltwater pools
Don't let your swimming pool sit there neglected and unused. Restore the value in your home and add value to your leisure time. Contact us now at Oasis Swimming Pools and talk with our experienced staff who will happy to help guide you in your pool refurbishment in Kent.