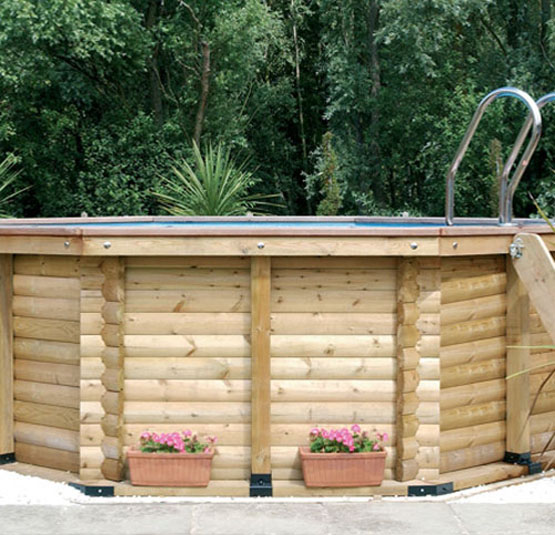 Wooden  swimming pools have been available in many shapes and sizes for several years. Manufacturers have continued development and improvements, meaning that there are some fantastic pools available on the market at this time. Wooden swimming pools are manufactured here in the UK and in Europe, making them readily available to purchase, with spare parts easily obtainable.
When cost is an issue, this is a fantastic option for you to own your own swimming pool for the cost of a family holiday. Perhaps you are not sure if you will get the use out owning your own pool and reluctant to commit tens of thousands of pounds building a swimming pool. With our wooden swimming pools, you can try these first at a fraction of the cost and if you like it and have gotten good use out of it, then sell your wooden pool kit on and invest in a full in-ground swimming pool designed specifically to meet your requirements.
Wooden Swimming Pools Beautify Your Home
Wooden garden swimming pools are a good option in a small garden. Where other above-ground pools can look ugly when viewed out of the windows, a wooden pool made from treated redwood has a much better feel in the garden and less impact on the surroundings. These pools can be installed indoors in a barn or large conservatory, or even partially or fully sunk into the ground outdoors. At Oasis, we have been installing pools since 1984
They come as a full kit delivered right to your door and can be installed by our engineers if required, or they are a great DIY swimming pool project for anyone with reasonable DIY skills. As part of the kit there is even a DVD clearly explaining the process of installation if you fancy tackling it yourself.
Whatever your needs, you can feel confident that Oasis Swimming Pools has the expertise to help you with your wooden swimming pool project. Give us a call today on 01304 619 705 or get in touch, and have the 'holiday at home' experience.