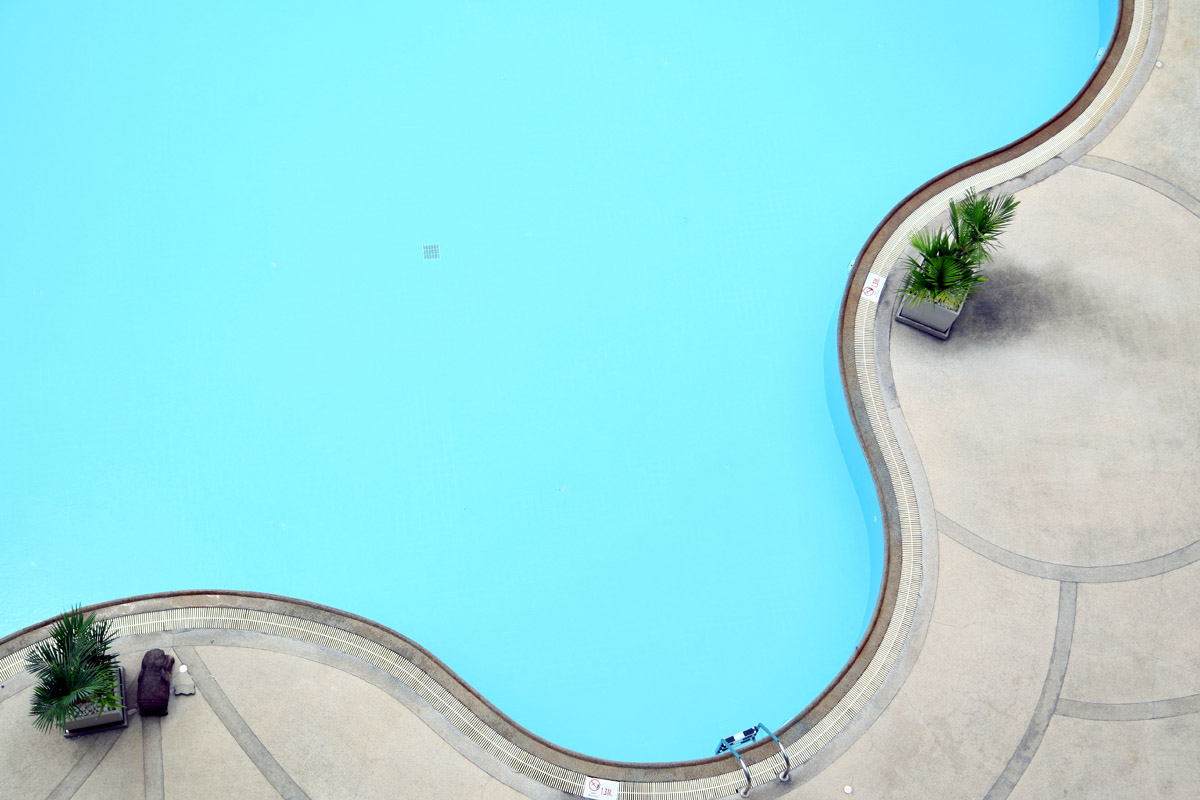 Are you looking to enhance your home substantially by adding a bespoke swimming pool? Although our tiled in-ground concrete swimming pools are often among the most costly of all the pools built, as is often said "You get what you pay for" and this is certainly the case for our luxurious in-ground pools. When constructed correctly, they are the most durable of our pool range, offering the longest life expectancy. Often it is the stature of the home or garden which dictates the need for such a pool, but external factors such as location, ground conditions or external factors such as proximity of building, etc. can also play an important role when choosing your pool. Concrete swimming pools are suitable for indoor or outdoor use, but because they are so complex, their construction should only be carried out by competent and qualified swimming pool contractors. We can build a swimming pool to your exact specifications throughout Kent and the South East.
Concrete Swimming Pool Construction
In simple terms, these tiled swimming pools are constructed from reinforced concrete, they are like the hull of a boat, waterproof and sunk into the ground and the concrete is then finished in ceramic or glass tiles, but it is the concrete which forms the waterproof barrier. The structure must be designed and constructed taking into account its own size and depth, as well as external factors such as ground conditions. It must remain structurally sound for life, else if there is any movement, the pool will crack and leak.
Tiled In-ground Concrete Pool Design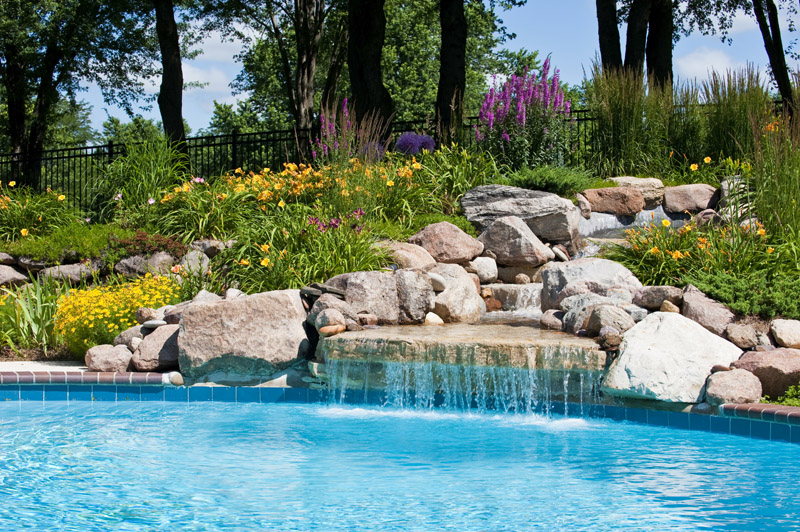 Tiled in-ground pools can be built classically to any square cornered size as your budget allows or free form if you wish to have a shape rather than a rectangle. You can add steps/stairs as required, have a deep-end as well as a shallow-end or flat bottomed. You could also add design options, such as a spa area which discharges into the pool or a "vanishing edge" where the pool water seems to disappear into the horizon on one side of the pool. There are several ways of achieving this steel reinforced structure; with spray-concreting or concrete formation using hollow concrete blocks or even polystyrene formation blocks. If you're opting for tiles, you can add a family crest as well. The pool surround can be either traditionally paved or use natural elements added such as rock waterfalls etc. There are so many options, you can be creative with Oasis.
Because we team up with our sister company, PA Hollingworth, a local, well-established building contractor in Kent, we really can build anything you can imagine to a beautiful, highly professional finish. View our case studies for examples of our acclaimed swimming pools, or get in touch or call us today on 01304 619 705 to find out more. Your dream may be closer than you think.